soft shells
Great for:
running, walking or cross-country ski pants, jackets, luge suits
Width:
54" - 60"
Price:
$24.00 - $30.00
Soft shell is one of the new generation of technical outerwear! This clothing concept protects against all but the worst weather conditions and delivers extended breathability, abrasion resistance and slight stretch to enhance your outdoor experience without a lot of bulk or wrinkling. The waterproof softshells have a waterproof membrane sandwiched between the layers. It has a highly durable nylon outer shell and a black fleece backing with a wind and water resistant membrance bonding these two fabrics together. The tight weave will block wind, shed snow and light rain, and stand up to abrasion from rocks, trees, and ice. In addition, the fabrics are treated with a durable water repellency (DWR) finish to enhance their water-shedding powers. DWR-treated garments should be kept clean to function at maximum efficiency. You can machine wash and dry your soft shell. Don't use fabric softener in the wash.Black Print - 2/3 yards remaining. The soft brown embossed and black embossed are 94% Poly; 6% spandex face, dintex middle layer; 100 Poly Fleece backing 300gsm. Do Not Dryclean - Hand or machine wash only, Hang to dry or dry at air dry setting. Aqua - only 1/2 yard remaining. Raspberry/Grey - only 1 yard remaining. Soft Brown Embossed - 4 yards remaining.
Swatches:
Add to My Order:
Our colours:
Click to see actual size picture. Please note that colours on your monitor may differ from reality depending on the type and settings of your screen.
aqua
Price:
$24.00/yard
Width:
58"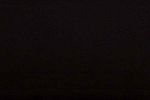 black
Price:
$24.00/yard
Width:
58"
black print
Price:
$30.00/yard
Width:
58"
light orange
Price:
$24.00/yard
Width:
54"
polished black
Price:
$24.00/yard
Width:
58"
raspberry grey
Price:
$24.00/yard
Width:
60"
soft brown embossed
Price:
$24.00/yard
Width:
58"
click here to return to top of page