poly spandex yoga jersey
Great for:
Ideal for yoga pants, shorts, tops and dresses, warm up jackets and hoodies.
Width:
60"
Price:
$22.00
Wicking, and Anti-bacterial stretch polyester and spandex smooth knit fabric perfect for yoga wear, pant weight. 300 GSM. Matte finish, very comfortable and easy care. Black is 88% polyester/12% Spandex. Soft Rose and Black Warm Up are 90% polyester and 10% Spandex, 300 GSM.
Swatches:
Add to My Order:
Our colours:
Click to see actual size picture. Please note that colours on your monitor may differ from reality depending on the type and settings of your screen.
black recycled extreme stretch
NEW
Price:
$28.00/yard
Width:
60"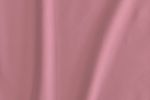 soft rose
NEW
Price:
$22.00/yard
Width:
60"
click here to return to top of page